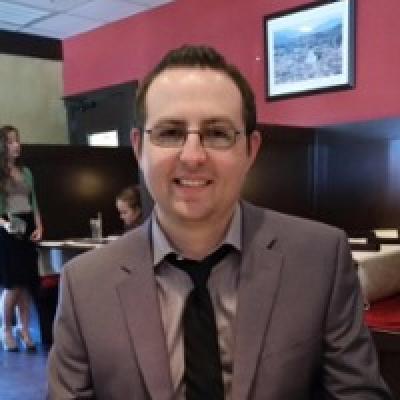 Philip P. Limerick is a PhD candidate in Hispanic Linguistics in the Department of Romance Languages. His primary research interests are language variation and change, sociolinguistics, critical discourse analysis, and pragmatics. His current projects involve the analysis of variation in Spanish spoken in Georgia (subject pronoun expression and past reference) as well as the analysis of discursive racism in Uruguay.
Publications:
Howe, Chad & Philip P. Limerick. Forthcoming. Perceptions of Spanish among Spanish heritage speakers in the Southeastern United States through computer-mediated communication. In Uso del español en las redes sociales por hablantes de herencia en el sureste de EE.UU, ed. by Francisco Salgado-Robles and Edwin M. Lamboy. Netherlands: Brill.
Limerick, Philip P. Forthcoming. The discursive distribution of subject pronouns in Spanish spoken in Georgia: A weakening of pragmatic constraints? Studies in Hispanic and Lusophone Linguistics 11(2).
Limerick, Philip P. 2018. Variable clitic placement in US Spanish. In Contemporary trends in Hispanic and Lusophone Linguistics: Selected papers from the Hispanic Linguistic Symposium 2015, ed. by Jonathan  E. MacDonald, 49-70. Amsterdam: John Benjamins.
Limerick, Philip P. 2017. Identity in discourse: Person-reference among Mexicans in the Southeastern U.S. Lengua y migración / Language and Migration 9(1): 85-112. 
Limerick, Philip P. 2017. Language contact in the US Southeast: The case of Spanish subject expression in an emerging bilingual community in Georgia. Spanish in Context 14(1): 53-77. doi: https://doi.org/10.1075/sic.14.1.03lim
Currently under review:
Bove, Kathryn & Philip P. Limerick. The acquisition of subject-verb inversion and preposition placement in Spanish wh- questions.