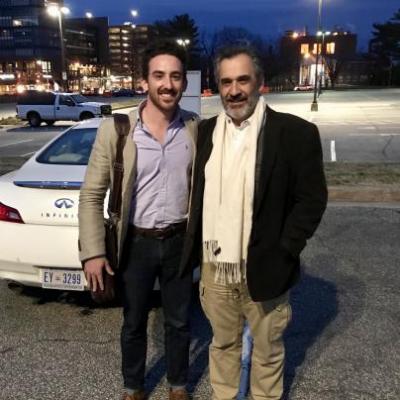 Ph.D. Candidate
Spanish Instructor of Record
Contact Information
Office Hours:
(Spring 2020) MWF 8:00-9:00
Programs:
Romance Languages
Spanish
Fourth-year Ph.D. Candidate of Hispanic Linguistics 
Dissertation committee:
Dr. Tim Gupton (advisor)
Dr. Chad Howe
Dr. Joshua Bousquette
My main research interests are:
Theoretical linguistics (more specifically, comparative morphosyntax)
Diachronic generative syntax (i.e., Grammaticalization and grammar change through the eyes of the Minimalist Program)
First language acquisition
Grammaticalization and parameter change in the morphosyntax of medieval Romance
The morphosyntax of clitics in Galician
Complementizer agreement (C-AGR)
Publications:
Gravely, Brian & Timothy Gupton. Forthcoming. Microvariation and tenselessness. Glossa.

Gravely, Brian. Forthcoming. When Endogenous and Exogenous Change Meet. Journal of Historical Syntax.
Current Projects:
"What can language acquisition teach us about grammar change?"
"Exaptation in Western Romance: giving rise to the Galician IFS"
"The grammaticalization of the Brazilian Portuguese Cadê" (with Tim Gupton)
"Bridging Western Germanic and Romance: C-AGR in Galician" (with Joshua Bousquette)
"Syntactic limitations of determiner clitics"
"From clitic to affix: the loss of morphological parameters & grammaticalization in Western Iberian" 
"Presentative adverbs in Western Iberian: The creation of base-generated C-elements" 
Research

Research Interests:

My main research interests deal with the (morpho)syntax of superfluous clitics in Galician and Spanish. I also study historical texts and am very interested in the sociolinguistic elements of the diachronic linguistics side of said languages.