Photo: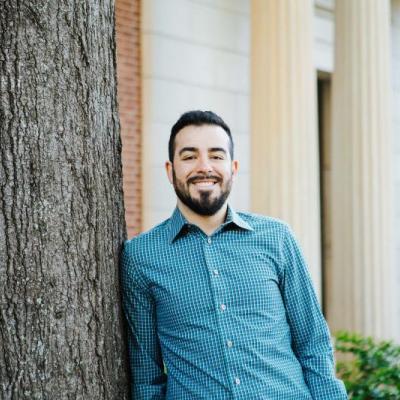 PhD Candidate
Spanish Teaching Assistant
Director of the Spanish Language Community
Contact Information
Programs:
Romance Languages
Spanish
I am a PhD candidate in Romance Languages (Linguistics) at UGA. My current research includes language variation and change, grammaticalization, and computational and corpus linguistics. 
My dissertation aims to create a quantifiable system that can be used to measure grammaticalization from a synchronic perspective. Specifically, I examine temporal anchors and their gradience in Spanish.
During 2016-2017, I taught courses in Spanish (1110, 2001, 1001E). Currently, I currently hold the position of Director of the Spanish Language Community in addition to teaching SPAN/LING 3050E. I also head up the Spanish Conversation Table. 
Don't hesitate to contact me directly with any questions relative to my research or any of the programs and courses listed above. I look forward to hearing from you!