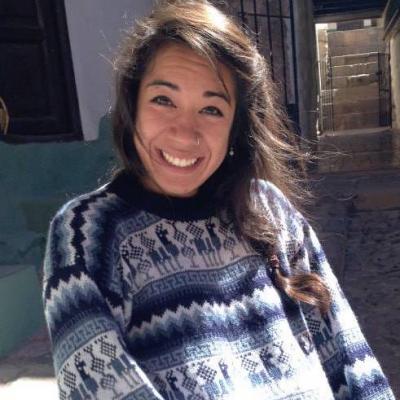 Doctoral Student
Quechua TA/Instructor of Record
Hello! / Hola! / Allin p'unchay!
My name is Bethany Bateman. I am a 3rd year doctoral student in the Hispanic Linguistics Ph.D. program at UGA and the Instructor of Record (QUEC 1001/1002/2001/2002) for the Quechua program under the Latin American and Caribbean Studies Institute (LACSI). I graduated from Miami University (Oxford, Ohio) in 2012, earning a B.A. in Spanish and a second B.A. in International Studies with a regional concentration in Latin America. I moved shortly thereafter to Athens, Georgia to continue my studies at UGA, graduating in 2015 with a M.A. degree in Spanish Linguistics and a Graduate Certificate in Latin American and Caribbean studies. My research interests include, but are not limited to, language contact, Quechua, Andean Spanish, sociolinguistics, second language acquisition (SLA), and bilingualism studies. At present, I investigate Quechua-Spanish language contact and bilingualism in Peru and seek to understand its influence on the verbal system in the regional contact variety of Andean Spanish. 
If you have any questions about my research or would like to know more about the Quechua program at UGA, feel free to send me an email (batemabd@uga.edu). Looking forward to hearing from you!