Our programs develop your communication skills: reading, listening, speaking and writing, as well as cultural knowledge and collaborative experience, while you advance in proficiency. 
How is language competency measured?
There are two major frameworks for the assessment of receptive and productive language skills: the scale of the American Council on the Teaching of Foreign Languages (ACTFL) and the Common European Framework of Reference for languages (CEFR).  This chart from the Goethe Institut in Germany compares these scales.  Read full article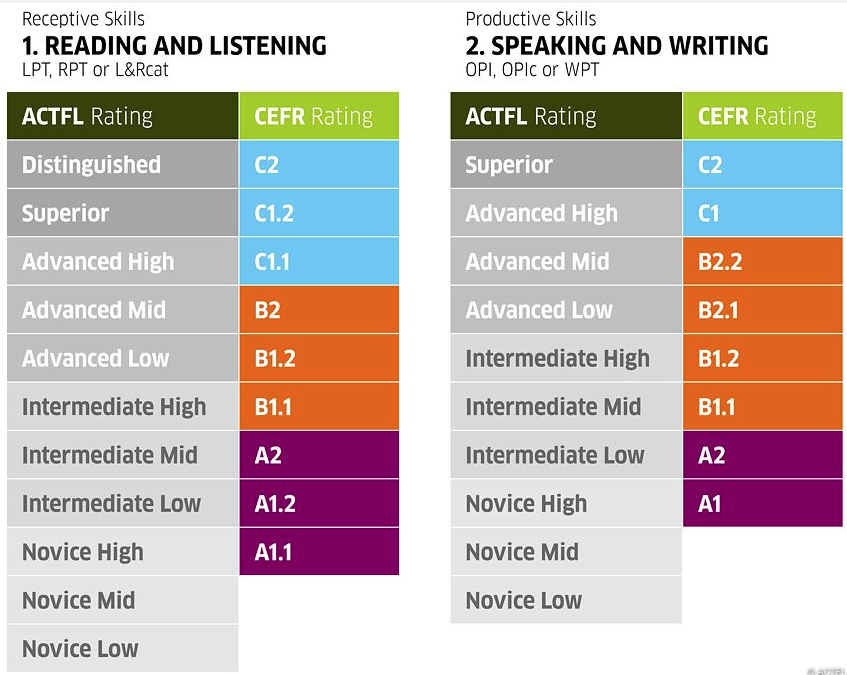 Our majors engage in advanced level language environments and are trained at B2 levels and above.