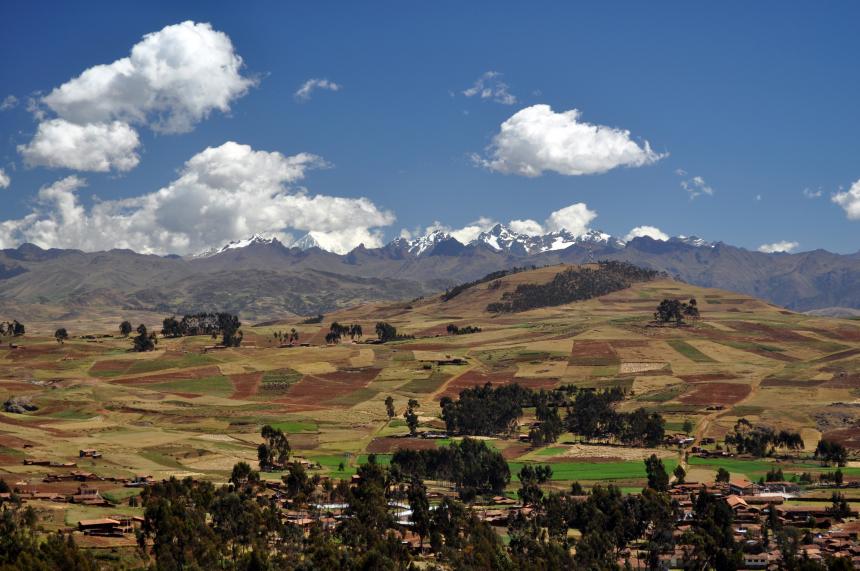 Consider spending an exciting month in Peru, learning from local doctors in hospitals, studying Spanish with a medical focus, experiencing the various public health challenges particular to this region of the world, and getting to know professors and peers at the Universidad César Vallejo in Trujillo, Peru.  UGA en España is proud to offer this program in Peru to future medical professionals with an interest in Spanish.  Thanks to an International Cooperative Agreement with César Vallejo, our students study on a modern campus in the heart of Peru's third largest city and gain invaluable experience with Spanish in the practice of medicine.
About the program 
The Peru Medical Maymester is an intense, one-month adventure in the big country of Peru designed for future medical professionals who intend to integrate the use of Spanish in their careers.  The program involves both coursework in medical Spanish and a strong practical component in which students shadow Peruvian doctors in their rounds and consultations in local medical facilities.  Students observe emergency room and operating room procedures as well as other fields including orthopedics and pediatrics.  SPAN 4003, a course in Medical Spanish, is taught by an experienced Peruvian native in the afternoon; mornings are dedicated to the shadowing experience and special lectures on medical and health challenges in Peru at our partner university's Trujillo campus, for which students receive an additional 3 hours of credit through SPAN 4190.  Students live in local homes with full board, and transportation to and from classes and hospitals is also included.  Students also have time to get out and see the sites of Trujillo and the popular beach town of Huanchaco.  Trujillo is also ground zero for important pre-Columbian civilizations and students visit the archeological digs and cultural centers of the Moche people.  The experience also includes, por supuesto, an extended visit to the heart of the former Incan Empire in Peru's Sacred Valley.   From the Incan capital in Cusco, guided tours take the students to towering ruins and local craft markets at sites in Sacsayhuamán, Tambomachay, and Ollantaytambo, and culminate in a visit to the world-famous citadel of Machu Picchu.  Llamas and alpacas abound (and the occasional Andean eagle, the caracara), as do stunning panoramas of the Andes.  Program fees include all in-country flights to and from Cusco and Trujillo.
Semesters offered
Maymester
Excursions
Cusco / Sacred Valley / Machu Picchu
Housing
Participants live and eat their meals in local Peruvian households.