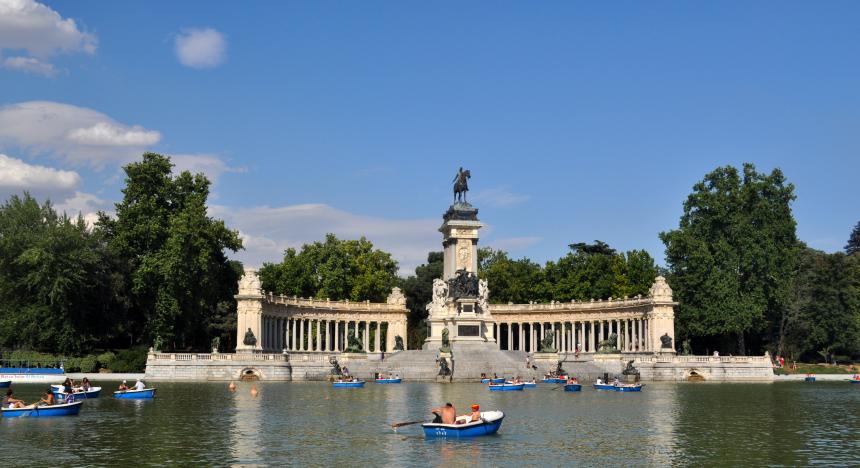 About the program
The Madrid Maymester is an intense experience built around SPAN 4120, a special topics in Spanish culture.  Based in the Spanish capital of Madrid but with multiple excursions and capped off with an extended stay in Barcelona, the program affords students an array of cultural activities.  These run the gamut from the high art and sophistication of such world-class museums as the Prado and the Reina Sofía to the more popular (but no less stimulating) worlds of Spanish fútbol and cinema.  In between, students also get inside looks at Spanish politics and history through guided visits and sample some of the country's most emblematic cuisine, from tapas to roast suckling pig.  Side trips from Madrid include historic Toledo, a winding maze of stone streets on a hilltop overlooking the Tajo River, and Segovia with its unforgettable aqueduct and castle.  In Barcelona, students tour the most famous barrios of the city, see world-famous Gaudí architecture, and experience the particular rhythms and beauty of what is arguably Spain's most European city.  The program includes full room and board for the entire stay in local homes in both cities, all in-country transportation, entry fees to included cultural visits, and an intensive Spanish conversation course to focus on participants' spoken and written skills.
Semesters offered
Maymester
Excursions
Toledo / Segovia / Barcelona
Housing
Participants live and eat their meals in local Spanish households. Host families provide laundry services for the students.