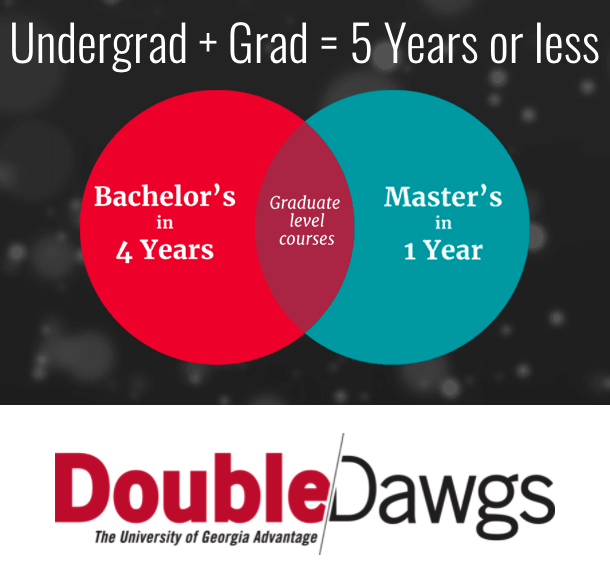 The Double Dawgs program was created to give ambitious and motivated undergraduate students a competitive advantage in today's knowledge economy.  By earning both a bachelor's degree and a master's degree in five years, students can move rapidly to advanced levels of study and acheivement.  View all programs
AB/MA combinations: These programs are for undergraduate students entering UGA with significant language expertise. We offer individualized mentoring for pursuing a career that requires superior language proficiency or doctoral level studies. Students are trained as teaching assistants and typically receive a graduate stipend the 5th year. 
AB/MAT combinations: These programs are ideal for a student wishing to teach languages in Georgia P-12 public schools with a superior credential. We offer a range of courses and electives to accommodate your needs and interests. These programs fulfill requirements for T-5 certification. You will also earn the ESOL endorsement for grades K-12 through the MAT program in World Language Education.