Vulgar Latin became lingue romanze, langues romanes, línguas românicas, or the lenguas romances.
Romance languages are the group of related languages all derived from later Latin, or Vulgar Latin, within historical times from the 3rd century CE onward and forming a subgroup of the Italic branch of the Indo-European language family.  The major languages of the family include French, Italian, Portuguese, Spanish, and Romanian, all national languages.  Catalan also has taken on a political and cultural significance.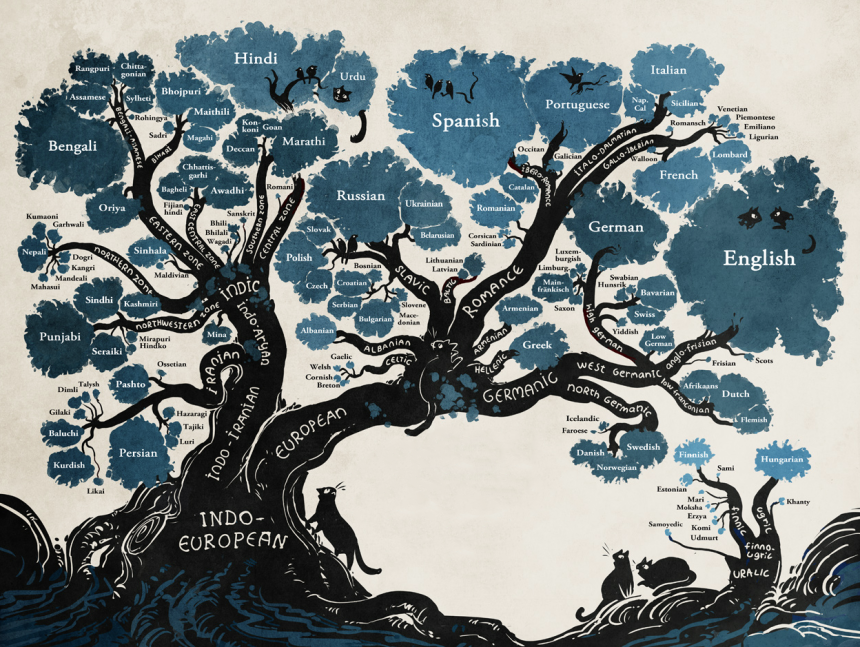 Of the many so-called families of world languages, the Romance group is perhaps the simplest to identify and the easiest to account for historically.  Not only do Romance languages share a good proportion of basic vocabulary—still recognizably the same in spite of some phonological changes—and a number of similar grammatical forms, they can be traced back, with but few breaks in continuity, to the language of the Roman Empire, Latin. 
Text adapted from Posner, R. and Sala, Marius (2021, July 26). Romance languages. Encyclopedia Britannica.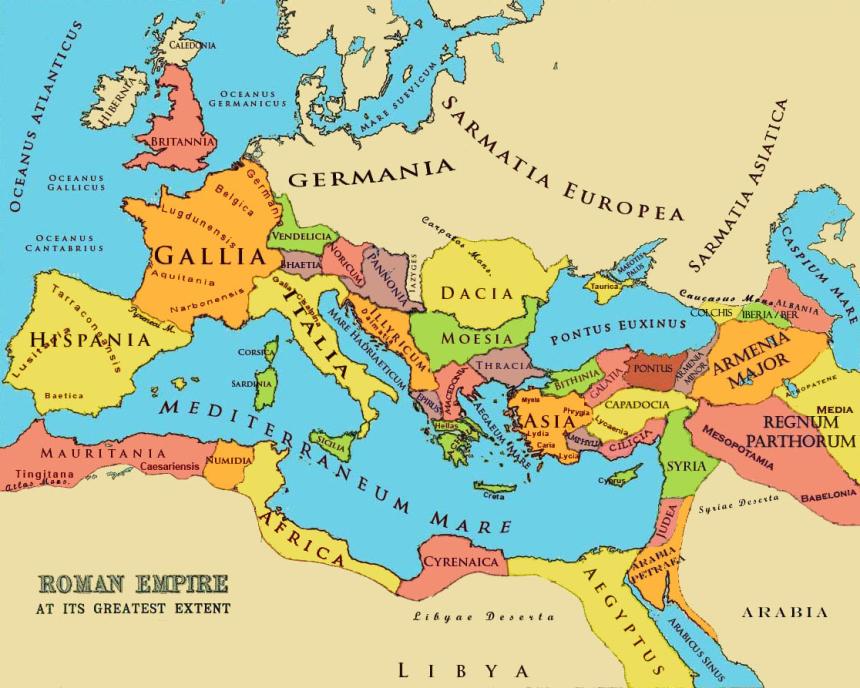 The Department of Romance Languages is committed to linguistic diversity. 
Other language families with large numbers of speakers include Sino-Tibetan, Niger-Congo, and Afro-Asiatic.  There are thousands of languages in the world today, many of which are endangered, including hundreds of Indigenous languages in the Americas.  Each language represents the social identity and cultural life of a people, their ceremonies, poetry, humor, knowledge, and descriptions of the world. 
"Around a quarter of the world's languages have fewer than a thousand remaining speakers, and linguists generally agree in estimating that the extinction within the next century of at least 3,000 of the 6,909 languages listed by Ethnologue, or nearly half, is virtually guaranteed under present circumstances.  The threat of extinction thus affects a vastly greater proportion of the world's languages than its biological species."  Stephen R. Anderson, "How Many Languages Are There in the World?"  Read article
Historically the Romance Languages legacy has typically not been one of peaceful coexistence, however today we celebrate bi- and multilingualism, especially in local contexts, to contribute to keeping alive the rich range of human tradition, history, imagination, and ways of being. Our faculty study the languages Catalan, Galician, and Quechua, and teach that multilingualism is a key ingredient that helps students engage more robustly with diverse communities.  
In 2021, UGA's Latin American and Caribbean Studies Institute (LACSI) hosted the Third International Symposium on Indigenous Languages and Cultures of Latin America, co-organized by Romance Linguistics faculty members Dr. Tim Gupton and Dr. Chad Howe.  View details
---