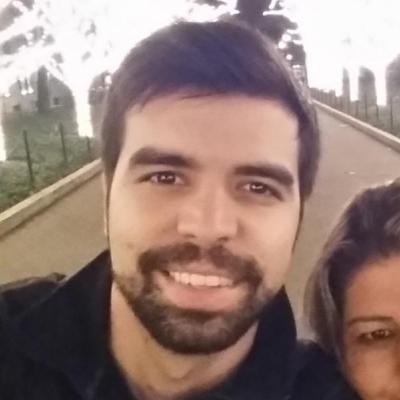 PhD Candidate
T.A. in Portuguese and Spanish
Editor-in-Chief, Fala Aí
Member, International Student Advisory Board
Contact Information
Office Hours:
(Fall 2019) MWF 10am - 11am
M.A., University of Georgia
B.A., Universidade Federal de São Carlos
My research interest is the presence/perception of immigration in narrative literature, mainly Italian immigration in Brazil in late 19th and early 20th centuries. I pay special attention to how this immigration is represented in the literature produced in the state of São Paulo in Brazil. I also pay some attention to the ways this type of immigration is represented in different media, such as film and newspapers, as well as other genres in literature.
I also work as the editor-in-chief for Fala Aí, the magazine of the Portuguese Program at UGA, and as an active member of the International Student Advisory Board (ISAB) at UGA.
Courses taught:
PORT 1100, PORT 2001, PORT 2120, PORT 3030;
SPAN 1001, SPAN1001e, SPAN 1002, SPAN 1110, SPAN 2001, SPAN 2002, SPAN2002e.
Publications:
- Saccomani, Juliano A. V. "A Poesia Infantil e a Educação no Brasil: Caminhos Correlatos." Linguasagem (link)
- Saccomani, Juliano A. V. "Clarice Lispector: subjetividade animal em 'Uma galinha' e A vida íntima de Laura." Taller de Letras (link)
- Saccomani, Juliano A. V. "A Dualidade em Valentia: recurso estilístico com propósito crítico." Revista (Entre Parênteses) (link)