Image: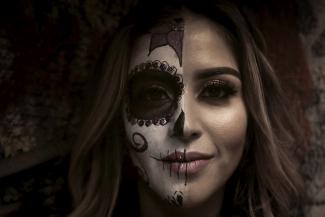 Congratulations to UGA International Affairs and Spanish major student Ian Brusenhan, whose work on the economic, social, and political changes faced by the Mexican immigrant woman has been published in The Classic, the Writing Intensive Program's journal of undergraduate writing and research. You can read "Mexican Women, Immigration, and the Consequent Transformation in Identity"in the current issue, 3.2, online by clicking here.  
Likewise, we want to congratulate Comparative Literature and Spanish minor student Lianna Arcelay, whose Spanish-language review of José Asunción Silva's poem "Nocturno III" was also published in The Classic. You can read "Tocar el sepulcro: Comprender el impacto psicológico de pérdida en 'Nocturno III'" in the current issue as well: The Classic Journal.
The Classic Journal is dedicated to showcasing critical writing and research composed by University of Georgia undergraduate students enrolled in Writing Intensive Program courses or upper-division writing-intensive courses.