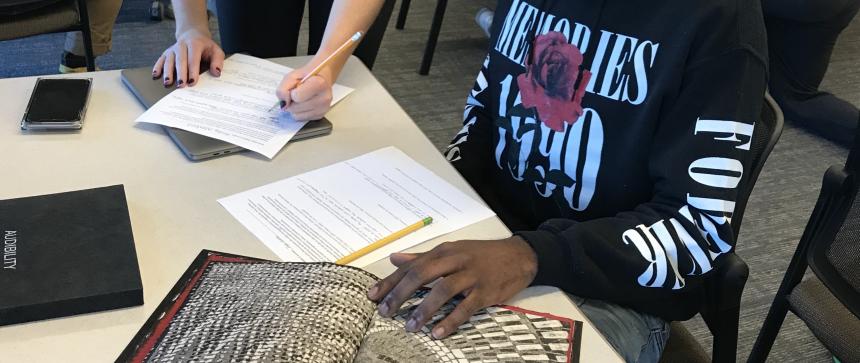 Over 1500 undergraduate majors and minors are currently enrolled in our small interactive classes, becoming bilingual readers, writers, and researchers with expanded world views.  Students in Romance Languages gain the necessary knowledge, skills, attitudes, for effective intercultural communication while gaining fluency in French, Italian, Portuguese, or Spanish through real world experience.
lntercultural competence is the ability to function effectively across cultures, to think and act appropriately, and to communicate and work with people from different cultural backgrounds.
Adapted from Leung, K., Ang, S. and Tan, M.L. (2014), 'Intercultural Competence', Annual Review of Organizational Psychology and Organizational Behaviour, 1:4889-519.
Program Information
Major Degrees
Detailed information about undergraduate degrees.
Minor in Our Languages
We offer minor degrees in all languages.
Undergraduate Courses & Course Schedules
See all course descriptions and up to date course schedules. 
Advisement
Contacts for Undergraduate advisement.
Scholarships
The Department of Romance Languages offers multiple annual scholarships and awards for Undergraduate students. Honors Students can access substantial funding through UGA's Honors International Scholars Progam (HISP) program for study abroad and Pell Grant recipients are eligible to apply for the national Gilman International Scholarship. Portuguese students can study in Brazil all expenses paid through the Portuguese Flagship Program.
Learn more about the Portuguese Flagship program
Double Dawgs 
Motivated students can concurrently earn both a Bachelor's and a Master's Degree in Romance Languages through UGA's Double Dawgs program. 
Put Your Language Degree to Work
Career resources and mentoring for students of culture, linguistics, and literature, including guidance on identifying desirable jobs and living abroad after graduation.