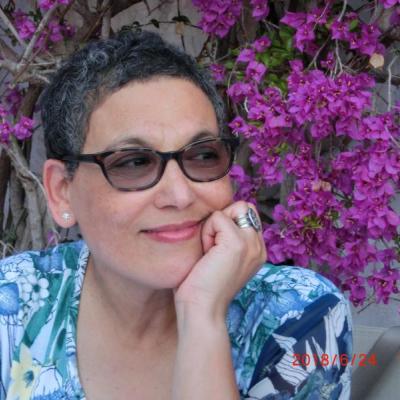 Senior Academic Professional
Spanish Study Abroad Advisor
Supervisor of Spanish Instructors
Dr. Khédija Gadhoum specializes in Contemporary Latin American Literature and Culture.  She is a Senior Academic Professional, Spanish Study Abroad Advisor, and Supervisor of Spanish Instructors. She is a poet and a translator.
She is the recipient of the Franklin College Excellence in Undergraduate Teaching Award (UGA, 2019).
For Spanish Study Abroad Advising, please contact Dr. Khédija Gadhoum by e-mail (kgadhoum@uga.edu), to make an appointment. ¡Gracias!
Research

Research Interests:

Contemporary Latin American Literature and Culture

Latin American Film                                                                                                                  

International Education                                                                                                             

Creative Writing - Poetry

 

COURSES TAUGHT:

- SPAN 2001: Intermediate Spanish I

- SPAN 3010: Spanish Conversation and Composition

- SPAN 3020: Advanced Conversation and Composition

- SPAN 3030: Introduction to Hispanic Literature

- SPAN 3040: Introduction to Analysis of Hispanic Cultures

- SPAN 4070: Spanish-American Literature and Culture from Modernism Through the Present

- SPAN 4080: Studies in Hispanic Literature and Culture ("Ellas también cuentan")

- SPAN 4080: Studies in Central American Literature (in Costa Rica)

- SPAN 4082: Latin American Film